I am a front-end web-developer who is the self-proclaimed king of memes. I am currently attempting to learn PHP/MySQL and C. This is the website I created on December 30th, 2021 for myself to have a simple blog. I've since turned it into the supreme website on Neocities. Hope you enjoy the website, I generally try to keep it updated pretty often. RSS feeds are available in certain areas.
Email: dc@tfwno.gf
3DSPaint: DCTheGamr
Fedi(Lemmy): @DigitalCheese@social.venith.net
Communities I Own Or Help Mange:
Venith
The Destruction Kingdom
CrazyHellTechnologies
Feature Me On Your Website!
Other Information
Favorite Websites/Webpages
Website Updates + DCE History
Buttons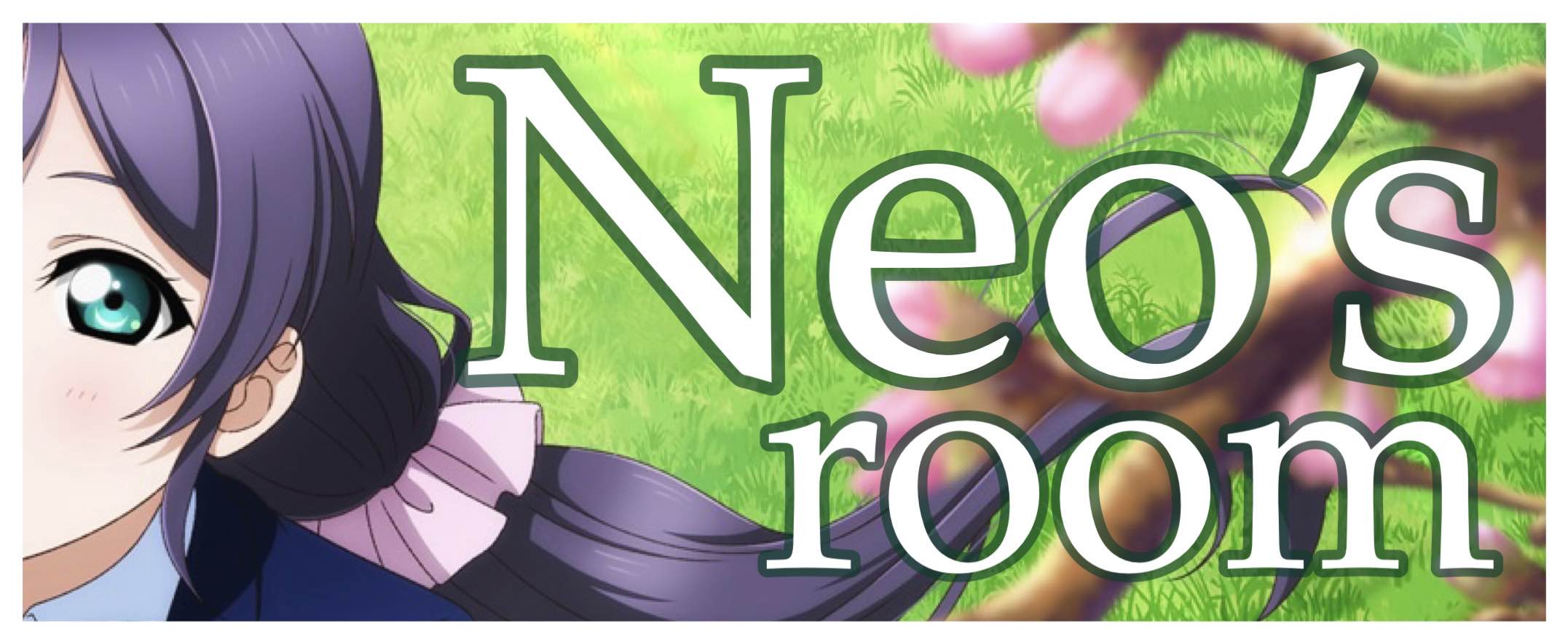 Favorite Links
This website is above all the others for a reason, this site was (and still is) one of the best sites out there in my opinion, despite being broken in many areas. Until it either shuts down or I die, I will never stop using this website. It is that good, I don't care if I find most of the admins kinda annoying at times. It is good and it works on fucking everything. If it doesn't work somehow though, there's DSiPaint which does the same thing. Btw, you can't use HTTPS for this site on DSi/3DS because most of the SSLs/Certificates or whatever have expired.
Friends
3DSPaint Frens:
MattTheTekie
SouldDJ673's Website
Siling-La Archives
Echogaming
Blueturtle
milkystinky undercities
Guilded Frens:
mrnicefren
Forums/Legacy Social-Sites
Agora's Road
Acmlm's Board
(
archived
)
Favorite Audio Files/Videos
Luke Smith Videos:
Search Engines are Totally Useless Now...
A Demonstration of Modern Web Bloat
Are You Just TOO SMART to Learn Anything?
Yep. Imagination is Demonic. (Unironically)
[REAL]
Yes, Everyone on the Internet is a Loser.
Favorite Articles/Blogs
Water Bottle - Review
(
archived
)
Neocities and a Lack of Passion
I'm a fucking webmaster
Choose your browser carefully
Use Plaintext Email
Private and Secure Discord Alternatives
HTML Sucks
(its a retarded page)
Based Forum Posts
Happy 651st birthday Digital Cheese
(
archived
)
THE JOKE - An Executive Summary by HellManMayo
Best of BBS Archives
Computer Hackers are Good People Too!
Meme Websites
Motherfucking Website
Better Motherfucking Website
Best Motherfucking Website
End of the Internet
yyyyyyy
Games
Corru
(extremely impressed,
please
play)
Web-Rings
Travelers Of Agora Road
(
archived
)
The WiiRing!
(
archived
)
Miscallenous
First Tweet By @DigitalCheeseYT (aka me)
Website Updates
2021/2022 Updates

Created this Website | 12/30/2021
v2 of DC's Website Begins | 2/22/2022
v3 Begins | 6/Not Known/2022
v4 Begins | 11/14/2022
v5 Begins | 11/28/2022
v5.7 Released, 3DSPaint Starts Getting Archived | 12/12/2022
2023 Updates

2021 Blogs Finished | 1/2/2023
v6 Releases | 1/5/2023
v6.1 Releases | 1/7/2023
DC-Blog Updates Page Created | 1/12/2023 12:59AM
SDKPaint Archive Half-Way Completed | 1/25/2023 1:03AM
Reorganizes files, new nav bar, removed useless stuff | 1/30/2023 9:38PM
Deleted more pages, cut down the size of the site to 1.29MB | 1/31/2023 12:54AM
Finished SDKPaint Archive for my Accounts | 2/2/2023 2:19AM
Made My First Few Blogs | 2/2/2023 3:18PM
Started Socialcu.be Archive | 2/4/2023 | 1:12PM
Website Optimized for Mobile/N3DS Systems | 2/6/2023 4:43PM
Finished Socialcu.be archive in like 2 hours if that, I was too lazy the rest of the time | 2/7/2023 10:41PM
Added Neon Text CSS | 2/9/2023 2:03AM
Changed BG From Blue to Simple Pinkish Tile | 2/9/2023 11:15PM
Replacing My .PNG Logos with .ICO Logos To Display on 3DS/Other Devices | 2/13/2023 1:18AM
Background Image Changed, Other CSS Improved To Look Better | 2/24/2023 5:51PM
SDKCommunity Archive/Socialcube Archive On One Page Per Site Archive | 3/2/2023 5:21pm
Text Alignment No Longer Center, Looks Horrible | 3/2/2023 6:00pm
Flipnote/Forum Archives Started | 3/6/2023 12:01am
GBAtemp Blogs Finished | 3/6/2023 2:32am
v8 of DC's Website Begins | 3/6/2023 9:24am
Removed Some Blogs Either To Avoid Copyright Risks or Other Reasons | 3/7/2023 5:32pm
Remade Pages, Reduced Files, and Remade Nav Bar | 3/8/2023 8:56pm
Removed Old Version Screenshots, Was Pretty Useless And Just A Waste Of Space | 3/19/2023 | 6:32pm
Neocities Supporters Obtained, Moving Files Around | 3/26/2023 12:03am
v9 Begins | 3/27/2023 6:52pm
Minor Tweaks To CSS, Added New Classes, And More Minor Changes | 4/24/2023 4:01pm
Removed Game Tab From Nav Bar | 5/5/2023 9:53am
Begins Work On JS Buttons, To Replace details/summary Tags, Code Partly Created By Siling-La | 5/11/2023 1:22am
v10 of DC's Website Finished | 5/23/2023 12:41pm
Blog/Status System Redesigned Again, CSS For It Updated Along With The Redesigns | 5/24/2023 4:28pm
More Updates to Statuses, Anti-TDKer Blog Gets New Updates Too | 6/1/2023 12:24PM
Yet Again No Pride Month Participation | 6/1/2023 12:25PM
Added JS LinkMenu, New Statuses, New Blogs, And Updated Archives | 6/27/2023 3:00PM
New BG, Celebrating End Of Pride Month | 6/30/2023 2:54PM
Added New Blog Entry For SDKCommunity Bans/Warns | 7/2/2023 11:30AM
RSS Feed Added, Unsure How To Use It | 7/6/2023 2:09PM
Actually Decided To Begin Updating This Again | 7/11/2023 4:07PM
True Nav-Bar Fixes, Did Other CSS Changes | 7/12/2023 9:26PM
Removed <hr> HTML Between Content and Footer | 7/12/2023 9:28PM
v11 Redesign Began | 7/15/2023 12:35PM
Polishing Up CSS And Cutting Down On Useless Elements | 7/15/2023 12:35PM
Added #Links To General.html | 8/12/2023 9:04PM
Removed Links/Buttons From index.html Except For My Own | 8/12/2023 9:05PM
New Blog About Neocities Darkmode Released | 8/13/2023 1:47AM
Changed BG To #333 | 8/13/2023 1:53AM
New Domain (dc.venith.net) Now Being Used For This Website | 9/10/2023 12:04PM
Added New Links For Frens, More Updates Being Focused Towards VenithNET Right Now | 10/1/2023 3:00PM
Homepage DIV.content Text Now Centered | 10/6/2023 10:47AM
100k Views Reached, v11 Redesign Finished | 10/13/2023 12:53PM
40 Neocities Followers Yey | 10/20/2023 12:21AM
Removed 2 Blogs, May Delete Text And Move To General Unless Needed | 10/23/2023 3:25PM
about.html Created, v12 Layout Made, Continuing Work On Elements | 10/23/2023 9:12PM
10262023-1 status.html Post Released | 10/26/2023 10:41PM
Changed Link-Menu Again, Links All Lowercase Now | 10/26/2023 10:58PM
Edited index.html And about.html To Change Some Minor Things | 10/28/2023 4:04PM
October 30th, 2023 Status Post Released | 10/30/2023 8:40PM
Added Arrows To Link-Menu | 10/31/2023 9:30PM
Changed Home-Link From Logo To DC Text, Changed # Link-Clear From DC Text To Logo | 11/4/2023 8:42PM
1172023 status.html Post Created, Edited Shortly After Release Too | 11/7/2023 10:09PM
11142023 status.html Post Created, Changed Footer In Status Page | 11/14/2023 11:41PM
Made Minor CSS Changes Such As 12px -> 13px Font Size | 11/15/2023 4:47PM
Added Articles/Status Sub-Sites, Created pgp-emails.html | 11/28/2023 9:43PM
Changed Link-Nav, Removed about.html | 11/28/2023 10:26PM
DC Empire History
v1 of DC Empire

DC Empire Begins on Miiverse | 5/27/2015 10:59am
Digital Cheese's Server Creation | 8/2/2019
Renamed to DC Gaming | 5/13/2020
DC Gaming Destroyed | 6/12/2020
DC Gaming 2 Made | 6/12/2020
3DSPaint Group Creation | 6/12/2021
Subreddit Creation | 8/11/2021
DC Gaming Deleted | 1/15/2021
New Server Made | 2/08/2022
Renamed to Da Official Digital Cheese Empire | 2/08/2022
SDK Community War Participation | 1/5/2022
Discord Server Creation | 2/08/2022
The Constitution was Implemented | 4/28/2022
Updated The Constitution | 5/12/2022
Wont change their flag to be a rainbow because it does nothing | 6/1/2022 3:33pm
69 Channels Hit | 7/1/2022 2:10am
First Nitro by awes145 | 7/2/2022 5:24pm
Major Group CSS Update | 7/20/2022 11:45am
Major Group CSS Update 2 | 7/27/2022 11:41pm
3 Color Names + Ranking System | 8/6/2022 11:35pm
Moved Horny Zone and Added Two Channels on Discord | 8/10/2022 10:17pm
Added Global Chat and Moved Channels Around | 8/14/2022 11:40am
Updated 3DSPaint Main Page Description | 8/31/2022 1:18am
v2 of DC Empire

DC Empire v2 Begins | 9/1/2022 5:45pm
Editing Names No Longer Allowed Without Staff | 9/1/2022 9:34pm
Server Redesign Finished | 9/8/2022 1:12am
Naming System Enforced | 9/20/2022 10:03pm
Added #💾flipnote💾 and #🎨sdkpaint🎨 in discord | 9/25/2022 9:52pm
Removed #bad-zone Channel in discord | 9/25/2022 9:53pm
Added #📺commentary📺 in discord | 9/26/2022 12:42pm
Changed Paint Group Name | 9/28/2022 10:15am
Reaches 135 Discord Members Again | 10/17/2022 9:21am
Reach 140 Members on Discord | 10/18/2022 12:15pm
Removed Hall of Fame | 10/18/2022 12:16pm
Major 3DSPaint CSS Changes Again | 10/19/2022 12:17am
Added Gaming Channels And Split Mods Into Two (Forum and Chat Mods) | 10/21/2022 10:05pm
DC Empire Reaches 150 Members | 10/23/2022 8:58pm
DC Empire Gets Hacked And Unhacked | 10/29/2022 9:56pm
CSS Names Return on Paint | 11/10/2022 2:36am
DC Empire Gets Verification Checkmarks on Paint | 11/11/2022 12:57pm
DC Website Gets to v5 Design | 11/28/2022 2:24am
v3 of DC Empire

DC Empire v3 Begins | 11/29/2022 10:38am
r/DigitalCheese Dies | 11/29/2022 10:39am
Weeeheep Boosts DC Empire Server | 12/3/2022 2:16pm
Major CSS Upgrade on 3DSPaint Yet Again | 12/8/2022 10:36pm
DC Empire Discord Ends, Transferring to TDK | 12/13/2022 11:33pm
DC Empire SpaceHey Group is Deleted | 12/30/2022 3:42pm
DC Empire 3DSPaint Group CSS Is Majorly Updated Yet Again | 1/6/2023 1:50am
DC Empire CSS Is Reverted to Improved Hacker Theme | 1/10/2023 8:30pm
Anti-Horny Added | 1/16/2023 11:55pm
v4 of DC Empire

v4 Begins | 2/20/2023 9:14pm
DC Empire Obtains 81 3DSPaint Members | 2/20/2023 9:15pm
Rules Removed, Featured Page Added | 3/19/2023 12:13am
Angela Gave A Warning That Was Just Like 1984 | 4/5/2023 12:29am
CSS Redesign Has Begun, History Moved To Main Page | 4/18/2023 5:29pm
IAMMICHAEL Gets A Page | 4/18/2023 5:34pm
Name CSS Reset | 5/5/2023 11:44pm
royal-rawr Page Replaced With "Enhanced Paint" Page | 5/8/2023 4:40pm
DC Empire Hits 100 Members On 3DSPaint | 6/11/2023 8:47pm
Part 7 of "SDKPaint Discord" On The "Shame of SDK" Page Added | 6/27/2023 2:59pm
"Shame of SDK" Mostly Removed Due To Admin Riskiness | 7/7/2023 8:52PM
Admins Lost Again, I Live Another Day | 7/7/2023 8:53PM
2w 3DSPaint Suspension, Archived Some 3DSPaint Stuff Like CSS/History Not Ported Yet | 7/11/2023 4:06PM
1W Ban Served, DCE Wins Again | 7/15/2023 11:20AM
Shame of SDK Page Deleted By yaynikki, Literally 1984 | 9/7/2023 6:39PM